Handling Your Personal Injury Claim: Requesting Medical Bills
If you are handling any aspect of your personal injury claim, whether it is for medical payments coverage or your liability claim, you will need complete and accurate copies of all of your medical bills. A complete copy of your medical bills should include an itemized billing statement from each medical facility for all of your accident-related treatment.
While requesting your medical bills may sound easy enough, if you have received treatment at a variety of facilities, you will need to request and ensure that you receive copies of all medical bills and records from each facility where you were treated for your injuries. This may include the emergency room, emergency room physicians, the ambulance, orthopedic doctor, chiropractor, and any physical therapists. It is therefore important to constantly document and track each medical provider you visit for your accident-related care.
Be mindful that the bills that you receive in the mail from these facilities or from your health insurance company are not what you need to submit for your claim and will not be accepted by the insurance adjuster to prove your damages.
In this article, we will discuss the necessary components an adjuster looks for when reviewing your medical billing statements as well as how you can request these types of bills from medical providers and facilities.
Necessary Components on a Medical Bill
Medical billing or billing statements can be formatted in a variety of different ways depending on what will be required by the person reading the statement. For your claim, it is essential that you obtain itemized billing statements so that the insurance adjuster can evaluate for damages. Be sure to request "itemized billing" for each medical facility that rendered care to you for all relevant dates of service. A "date of service" is a date in which a facility provided medical services to you. The relevant dates of services range from the date of the accident until you finished your medical treatment.
When you request your medical bills, be sure to state that the itemized billing statement must include CPT and ICD-9 codes, which are basically procedure and diagnosis codes that let the insurance adjuster know exactly what kind of treatment you received. Furthermore, the itemized bills should reflect any patient co-payment, patient balances, and insurance payments.
How to Request Your Medical Bills
Medical facilities may require you to request these types of billing statements in different ways. Most will accept requests by mail, email, fax, or in person, but you may clarify the best way to make a request by calling the facility's main phone number (for a smaller provider) or the billing department (for a larger facility, such as a hospital). When you call, be sure to find out the best way to make a request and whether there are separate methods for requesting itemized billing statements and records. These phone numbers can be found by searching the name of the facility online. Some facilities may need a specific document signed by you in order to provide a billing statement, while others may send you the statement when you request it over the phone. You may also be required to pay a fee for a copy of the itemized billing statement.
Certain medical providers may demand a HIPAA-compliant Authorization for Release of Medical Information form in order to release your confidential medical information. The Health Insurance Portability and Accountability Act of 1996 (HIPAA) helps to protect your health information and gives you control over who has access to your private medical information. We have provided a copy of a HIPAA-compliant authorization form that you may use to make your request here. It is essential that your HIPAA request contains the following information:
Patient's full name
Social Security number
Date of birth
Dates of service you are requesting for
The purpose for which you are requesting
The location you would like the statement sent to
The type of billing statement you require (as discussed above with the specific codes and adjustments)
HIPAA Release In NC Personal Injury Cases
You should also specify which medical facility you are giving permission to disclose your medical information and identify any types of information you do not want disclosed. The patient or his or her legal guardian must sign and date the bottom of the form as well. We recommend preparing a cover sheet that outlines the exact type of billing statement you are requesting so that there is no confusion. For reference, see our example of a Request for Itemized Billing Statement here.
Once you have faxed or mailed in your request, you should allow at least 30 days for the request to be processed before you follow up with the facility. Smaller providers such as chiropractors typically fulfill requests more quickly than hospitals. It is important to be patient and understand that medical facilities are motivated to reply to your requests, especially if there are still outstanding bills or liens, so that you can reach a settlement and they can get paid. When you receive your itemized billing statement, be sure it includes every component required by the adjuster: ICD-9 and CPT codes (procedure and diagnosis codes), insurance or patient payment adjustments, and charges for all dates of service that are related to injuries sustained in the accident. If the billing statement is missing something, call the facility to follow up and ensure they properly understood the purpose of your request. View an example of an itemized billing statement that an insurance adjuster could use to evaluate your claim here.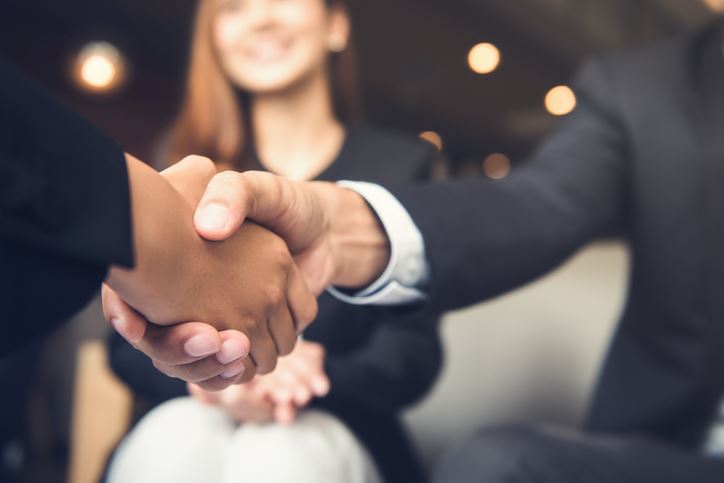 Hear What Our Clients Have to Say
"When my 4-year old son and I were involved in a terrible head-on collision, I wasn't sure where to turn. Wallace Pierce has been great showing me the way!"

- Mary P.

"Richard Dingus is a great attorney! And I think thee best, serving in the state of North Carolina. I would recommend him for injury and bodily claim any day."

- Isaac B.

"They were concerned not only about getting our vehicle replaced, but more importantly my kid's full recovery."

- Coral M.