Car Accident Lawyer in Durham, NC
Put Years of Experience in Your Corner
After you or someone you love has been involved in a motor vehicle accident, you may have many questions that you don't have clear-cut answers to. Whether you're wondering who can pay your medical bills and expenses, what your options are if you don't have health insurance, or what to do when the at-fault driver doesn't have car insurance, Wallace Pierce Law can help.
Our Durham car accident attorneys have dedicated our website and legal practice to helping ordinary individuals understand the complex car accident process in North Carolina and help them receive maximum compensation.
Call our car accident lawyers in Durham now for a free, no-obligation consultation at (919) 887-7892, or contact us online.
Types of Motor Vehicle Accident Claims
There are two separate types of claims that arise out of a motor vehicle accident:
Property damage is straightforward and can be handled on your own. However, the bodily injury portion can be much more difficult to understand.
How Do You Resolve a Bodily Injury Claim in North Carolina?
There are only two ways to resolve a bodily injury claim in North Carolina. The first and most common way to resolve your bodily injury claim is through settlement negotiations with the at-fault driver's insurance company. The other way is to file a lawsuit, keeping in mind that mediation and arbitration may be available once a suit has been filed.
Most North Carolina bodily injury claims are resolved through the settlement process. However, it can be difficult to assess what claim will require litigation in the early phases of a case. If you have any issues relating to your bodily injury claim, do not settle before consulting with an attorney.
Once you have settled and signed the release, you are barred from pursuing any further legal action against both the at-fault driver and their insurance company. Our Durham car accident lawyers can help you consider all your options before you make a decision that can impact the rest of your life.
Do I Have a Car Accident Case?
The basic law governing car accidents stems from something called Tort law. More specifically, most accident cases are governed by the common law concept of negligence.
While these terms are not important for the purpose of what we are discussing, it is important that you understand that negligence is made up of four separate elements:
Duty
Breach
Causation
Damages
Duty
One must be able to prove that a legal duty of care exists between the injured person and the negligent person, requiring the negligent person to act with reasonable care to prevent the other's injuries.
Examples of duty of care include:
A driver has a duty to themselves, their passengers, and the general public to operate the vehicle in a safe and prudent manner in a rainstorm
A driver has a duty to reduce their speed to avoid a collision if other vehicles are slowing or stopping
A driver always has a duty to pay attention to the traffic and road conditions
A driver has a duty to ensure that their vehicle has been serviced regularly and receives the necessary repairs to operate safely upon the road.
Breach
One must be able to prove that a breach of the duty of care occurred, usually caused by failing to act with reasonable care.
Examples of breach of duty include:
A driver speeding during a rainstorm
A driver failing to reduce speed necessary to avoid a collision when traffic stops or slows
A driver failing to see a curve or speed bump in the roadway
A driver failing to change brake pads in their vehicle
Causation
One must be able to prove that the breach of duty was the proximate cause of the injury that was sustained. In other words, if it were not for the breach, the injury would not have happened. This element is the most complicated and often will involve the testimony of experts.
Damages
An injury occurred or was caused by the breach of duty. The injury may be physical, mental, emotional, or financial.
This explanation of negligence has been simplified to explain the basic concepts and elements involved. In reality, a car accident lawyer with experience and knowledge should handle the application of these elements, as negligence in North Carolina is confusing, complex, and fraught with details and defenses.
It is recommended that you speak or consult with an experienced North Carolina car accident lawyer to assist you in better understanding the complicated laws that are in action related to your legal situation. An individual with the appropriate legal knowledge, training, and experience is best suited for handling cases related to car accidents.
Common Causes of Car Accidents
Car accidents can happen out of nowhere. The cause can range from a mechanical defect with the car to a distracted driver. Here are some of the most common causes of car accidents:
Distracted driving
Speeding
Inexperienced drivers
Driving under the influence
Negligence
Dangerous road conditions
Is North Carolina Considered an At-Fault State for Car Accidents?
Yes. North Carolina is considered a "Fault" or "At-Fault" state in regard to car accident claims. At-fault states will hold a driver found at fault for an accident liable for any damages they caused if the accident was caused by negligence.
Additionally, insurance companies will use the concept of contributory negligence when determining liability after an accident. If you have been injured in a car accident and you believe that your own actions may have contributed to your injuries, contact our car accident lawyer in Durham, NC to learn how we can help.
Call us now for a free, no-obligation consultation at (919) 887-7892, or contact us online.
What If I Helped Cause the Accident? – Contributory Negligence
Contributory negligence is an old and well-established law affecting North Carolina car accidents. This legal term represents a defense to a claim of negligence in North Carolina. The defense of contributory negligence states that if a person has injured you and you did anything to contribute to your own injuries, even in the smallest regard, you are not entitled to recover compensation.
Essentially, the law of negligence requires that you as the victim must be blameless to recover for your injuries. North Carolina is one of only four states that still follow the law of contributory negligence.
The law of contributory negligence is a defense to a claim of negligence, which is asserted by the at-fault party (or defendant) or on their behalf when applicable. Therefore, when the defendant has been accused of negligence, the ability to assert the defense rests with the defendant.
Thus, if a defendant can argue and prove to the satisfaction of the judge and jury that you as the plaintiff were negligent, you will be barred from any recovery under the law in North Carolina.
The defense of contributory negligence may arise even when and if the defendant was clearly acting erroneously or contrary to law. For example, if the defendant was speeding and the plaintiff was jaywalking, the fact that the plaintiff's actions resulted in her being partially responsible for her injuries may mean that the plaintiff is barred from recovering from the defendant for this incident.
If the opposing party has asserted the defense of contributory negligence or you feel that you may have contributed to your own injuries, please consult with a lawyer immediately. The defense of contributory negligence, if asserted and proved sufficiently, will act as a legal bar to your recovery.
If you're ready to achieve the compensation you deserve after an accident, contact our Durham car accident attorneys by phone at (919) 887-7892.
Who Do I Open a Claim Against?
North Carolina car accident law can be especially complicated. One of the more difficult issues facing car accident victims is not being able to understand or grasp the roles that the various parties play in an accident.
Typically, there are three different kinds of parties to an accident:
The victim
The at-fault party
Any witnesses
While it may seem clear who these parties are in an accident, it can become arduous to perceive who is acting on behalf of a party when the insurance companies, lawyers, police, and investigators step into this process.
First, both the victim and the at-fault party will likely have insurance. These two insurance companies will be performing a different function in a similar manner. It is important to remember that if you have been injured in an accident, you may be able to seek compensation from a variety of sources, including the at-fault driver's insurance and your own insurance.
What is the Insurance Claim Process?
If you have been in a North Carolina car accident, you may wish to consider approaching the at-fault party's insurance company to negotiate your claim as opposed to proceeding directly with filing a lawsuit against the insurance company for damages.
While a gross majority of insurance companies will attempt to evaluate the claim and entertain an early settlement in the hopes of avoiding costly and lengthy litigation, an early settlement is rarely acceptable. However, a timely and adequate settlement is always a good idea.
Immediately drafting and filing a lawsuit is not always the best answer. If your case exhibits a significant number of accident factors that would lead an experienced and knowledgeable car accident lawyer to believe that you have a strong case, an adequate settlement is usually a better outcome than costly and drawn-out litigation.
Presenting an insurance claim is an excellent mechanism for discovering what the opposing party is likely to argue during a lawsuit. Beyond trial preparation, presenting an insurance claim is also a means to encourage pre-trial settlement of your case.
If the insurance company, after evaluating your claim and case, determines that the likely outcome of the litigation would be unfavorable to their own interests, it is often the case that the insurance company will make an offer to negotiate a settlement that is beneficial and agreeable to both parties.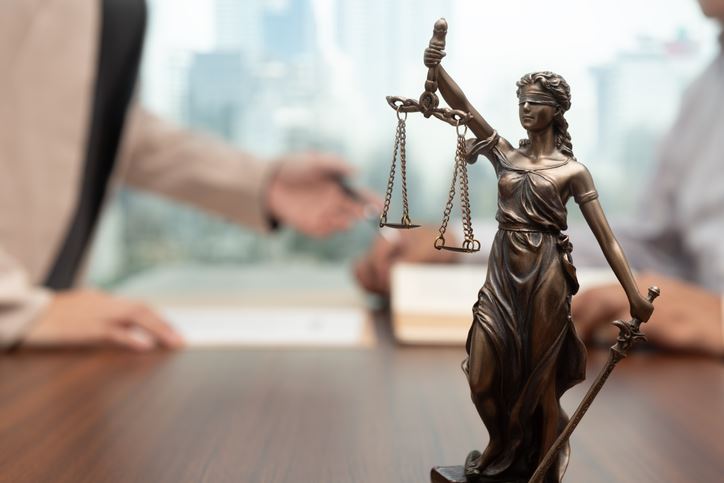 Preparing an Injury Claim
Presenting your claim is very similar to filing a lawsuit. The similarities in the processes lie in the fact that your claim should not be pushed forward to the insurance company until it is perfectly ready. In the law, we often refer to this process as "ripeness."
Your case must only be presented to the opposing party when we know that the case is ripe. One of the most significant factors for determining the ripeness of your case is the progress of your medical treatment and care.
It is essential that you be in constant communication about your case and your treatment with your attorney. At Wallace Pierce Law, our approach to personal injury cases is to assist our clients in the management of their medical treatment and care plans. Your medical treatment and recovery, while essential to your continued happiness, is also essential to the success of your case.
It is important to note that the duration of this phase depends on the length of your treatment plan and recovery time. There are limited situations in which your attorney may determine that a claim should be presented before the conclusion of treatment. Finally, let your attorney know how they can help remind you of your appointments or assist you with transportation, if necessary.
Presenting an Injury Claim
After your case is ripe for presentation, your attorney will collect and evaluate all your medical records and bills to determine the most effective way in which to present your personal injury claim. During this phase, your car accident lawyer will gather your other out-of-pocket expenses, such as lost wages, travel expenses, and medications, in order to prepare a negotiation document called a "Demand Letter."
Once all this information is compiled and the Demand Letter has been drafted, your lawyer will create an entire "Demand Package," which will be sent to the insurance company to initiate the negotiation of your claim.
During the negotiation process, the insurance company will typically review your Demand Package within 30 days. If liability is accepted, an "initial offer for settlement" will be made. Your attorney will contact you with this offer and discuss the initial offer for settlement.
During this conversation, a discussion regarding "settlement authority" will likely take place. The attorney should not negotiate or settle your case without your express authority to do so. This phase either ends with an agreeable settlement being reached or, if not, a discussion regarding drafting and filing a lawsuit. Approximately 98 percent of cases are resolved without ever going to court.
Hear What Our Clients Have to Say
"When my 4-year old son and I were involved in a terrible head-on collision, I wasn't sure where to turn. Wallace Pierce has been great showing me the way!"

- Mary P.

"Richard Dingus is a great attorney! And I think thee best, serving in the state of North Carolina. I would recommend him for injury and bodily claim any day."

- Isaac B.

"They were concerned not only about getting our vehicle replaced, but more importantly my kid's full recovery."

- Coral M.