Diminished Value Claims in North Carolina
Helping Car Accident Victims Seek Financial Compensation
If you or a loved one have been involved in an accident and your motor vehicle is significantly damaged, it is important to understand that seeking compensation for your injuries involves being compensated for the diminished value of your vehicle. As such, if your vehicle has been damaged as a result of someone else's negligence, the costs of both the repair of your vehicle and the diminished value of the vehicle may be recoverable. This section discusses and explores diminished value claims in North Carolina.
To speak directly to one of our Durham car accident lawyers about your case, please contact Wallace Pierce Law online or by phone at (919) 887-7892. Your initial consultation is free.
What Are Diminished Value Claims?
Diminished value claims seek to ensure that the owner of the vehicle is compensated for the loss of value to his or her vehicle after an accident. In North Carolina, diminished value claims are calculated by comparing the difference between the fair market value (FMV) of your vehicle before your accident occurred and the depreciated value of your vehicle following the accident and the repair of your vehicle. However, very few people know about diminished value claims or how to make them. As such, it is common for accident victims to fail to assert any demand for compensation arising from their vehicle's loss of value.
What Is Fair Market Value & How Is It Determined?
The fair market value (FMV) is the amount that a seller and buyer agree upon for a vehicle's worth. Determining the fair market value is not an exact science and can be a somewhat tedious task, as the value is always disputable. With that being said, it is highly recommended that you receive an appraisal from a disinterested professional and licensed third party. Having a third party appraise the fair market value of your vehicle will help eliminate bias and provide you with more leverage during negotiations with the insurance adjuster. Also, be sure that you get all appraisals in writing to better support your claim.
An appraiser will consider numerous factors when determining the FMV of your vehicle. An appraiser generally considers such factors as:
The age of your vehicle
The make and model of your car
Location and severity of damage to your vehicle
The cost of repairs
The quality of repairs done to your vehicle
Appraisers and the companies for which they work maintain records of car sales in your area for comparable vehicles that have not been damaged in an accident. Furthermore, they have expertise in evaluating cosmetic and mechanical effects after your vehicle has been damaged. Taking all this into consideration, the appraiser will be able to compare the value of your vehicle after the accident and the fair market value of your vehicle just before the accident to determine the diminished value. This information will be vital in negotiating your diminished value claim.
Contact Wallace Pierce Law online or by phone at (919) 887-7892 to discuss your diminished value claim.
Do I Have to Hire an Appraiser?
While hiring an appraiser can be helpful to your claim, their services are often expensive. With that being said, there are several different actions that you can take on your own. Due to diminished value claims being based on the fair market value of your vehicle, you will need to find sale prices on cars that are comparable to yours, but without an accident history. This can be done by looking on sites like Auto Trader and at local car dealerships. Also, you can have your vehicle evaluated at car dealerships for trade-in values once your repairs are complete. Some dealerships may be willing to provide you with an estimate for your vehicle's value if it had not been in an accident. This can be helpful, as it provides you with the general fair market value of your vehicle before the accident occurred.
Important note: Remember that trade-in values are generally much less than private and sale values, as the dealership will be looking to make a profit upon reselling the vehicle.
What If the Insurance Adjuster & I Cannot Come to an Agreement?
If you and the insurance adjuster cannot reach an agreement, there are several different steps you can take. Pursuant to North Carolina General Statute § 20-279.21, you are entitled to invoke what is known as the appraisal clause. Essentially, by invoking this clause, both you and the insurance company will be required to hire disinterested third-party appraisers who will then try to reach an agreement on the diminished value of your vehicle. If the two appraisers are able to reach an agreement, then both you and the insurance company have 15 days to object. If no objections are made within the 15-day timeframe, the agreement becomes binding.
If you are unable to reach an agreement through invoking the appraisal clause or decide to forgo invoking the clause, you may consider filing a claim against the at-fault driver and their insurance company. In other words, you may file a lawsuit for your diminished value claim. Generally, these claims will be brought in small claims court as they usually will not exceed $10,000. However, if your diminished value is greater than $5,000, you may want to consider speaking with an experienced diminished value or personal injury lawyer in your jurisdiction.
In short, IMMEDIATELY! North Carolina has some particular rules that must be followed when opening a diminished value claim. By opening your claim at the same time as everything else (property damage, bodily injury, etc.) you protect yourself from running amok of these particular rules.
Now, don't panic! If you are currently saying to yourself, "Well I just learned about diminished value; I didn't open or notify the at-fault party immediately—am I out of luck?" The answer is no! While opening your claim early may be best practice, it is not required. With this being said, there are some requirements that must be followed.
The 30-Day Rule
According to the North Carolina Department of Insurance, a party must open a diminished value claim within 30 days after repairs. Essentially, this means that a party could be barred from bringing a diminished value claim if the claim has not been asserted promptly (within 30 days of repairs).
wo examples of how this rule works have been provided below:
Susie has just recently been in an accident and her vehicle was repaired. Susie's vehicle was returned to her on October 2nd. Susie then reads about diminished value and decides that she wishes to pursue the claim. She notifies the insurance company of her wishes to pursue a diminished value claim on October 16th. In this example, Susie will be able to proceed with her diminished value claim and will not be affected by the 30-day rule, as she notified the insurance company within 30 days.
Now, use the same facts from the example above except, now, Susie finds out about diminished value much later and notifies the insurance company on November 4th. Using these facts, Susie would likely not be allowed to pursue her diminished value claim as she failed to notify the at-fault party within 30 days from the return of her vehicle.
As you can see, the 30-day rule can be quite harsh. Therefore, it is important that you are aware of the timeframe in which your claim must be opened and keep track of the date in which your vehicle was returned. Furthermore, diminished value claims are often neglected as insurance companies are not required to inform you of your right to recover diminished value for your vehicle, and they rarely do so. So, take the initiative, and get your claim in before the 30-day mark!
For more information or if you have any further questions, please do not hesitate to contact our office directly at (919) 887-7892 or via our online contact form.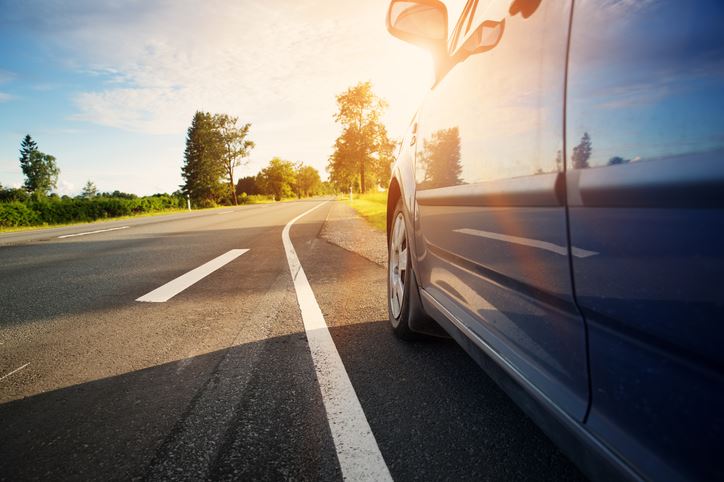 How to Open Your Diminished Value Claim
So, you are within the 30-day window to open your diminished value claim and you are ready to move forward. You are probably now wondering how to open your claim. The easy answer is, in writing. While not necessarily required, we recommend always opening your claim in writing. By doing so, you protect yourself against an adjuster later stating that he/she does not recall a conversation about diminished value. This letter should be sent via certified mail, fax, or email.
This letter should also include several items:
Your claim number (this is arguably the most important thing to include)
The insurance company's name
The assigned adjuster
The current date
Your name
The date of accident
Furthermore, it should include something similar to the following language:
"This letter is a formal notice pursuant to 11 NCAC 04. 0421(5) that I will be pursuing a diminished value claim for the damages to my vehicle."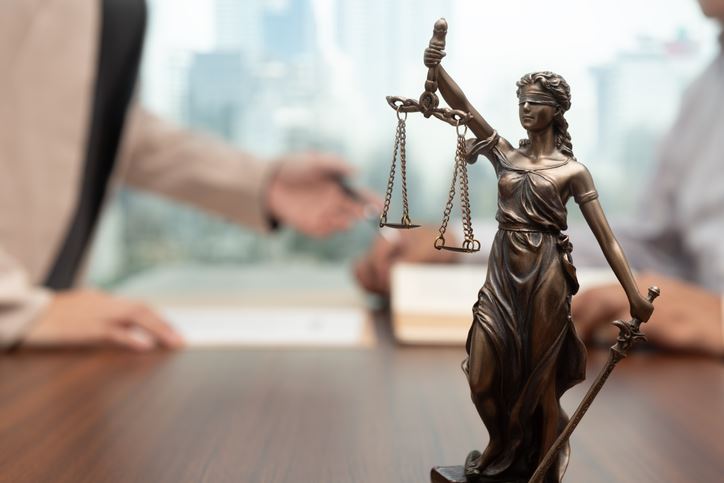 Hear What Our Clients Have to Say
"When my 4-year old son and I were involved in a terrible head-on collision, I wasn't sure where to turn. Wallace Pierce has been great showing me the way!"

- Mary P.

"Richard Dingus is a great attorney! And I think thee best, serving in the state of North Carolina. I would recommend him for injury and bodily claim any day."

- Isaac B.

"They were concerned not only about getting our vehicle replaced, but more importantly my kid's full recovery."

- Coral M.