Opening a Property Damage Claim in Durham
How to Get Compensation for a Damaged or Totaled Vehicle
If you are injured in a motor vehicle accident, the chances are high that your vehicle will be damaged as well. While physical injury and/or the inability to work can be both painful and infuriating, losing the freedom to drive due to vehicle damage can be incredibly frustrating in and of itself. Simple trips to the grocery store, driving to work, or even getting to your doctors' appointments can quickly become an expensive, time-consuming headache.
The first step in taking back control of your life is resolving your transportation issues by opening a property damage claim with the insurance companies. While insurance companies are not known for being speedy, it is important to balance your need for fast service with the need to be compensated adequately for your damaged vehicle—you don't want to simply accept the first low settlement offered for the sake of getting the repairs done.
If you need help with your property damage claim in Durham, contact Wallace Pierce Law to find out how our car accident attorneys can assist you. Call (919) 887-7892 for a free consultation.
Opening a Property Damage Claim After a Car Accident
After your car accident, you may choose to open a property damage claim with the insurance company. An insurance adjuster from the insurance company will be assigned to handle your claim and, as long as you have not hired a lawyer to handle your property damage on your behalf, this insurance adjuster will be your single point of contact with the insurance company regarding the damage caused to your vehicle. Please be mindful that if you have hired an attorney you should refrain from communicating with anyone from the insurance company.
The insurance adjuster should get in contact with you after the property damage claim has been opened to begin the claims process. Their job will be to ensure that the damage your car sustained in the accident is repaired. If your vehicle cannot be repaired, the adjuster will evaluate the value of your vehicle and you will receive a check from the insurance company for the value of the car.
Estimating the Damage
It is important to have a basic understanding of how the insurance adjuster will evaluate the monetary value and condition of your vehicle after a collision has occurred:
Sending an Estimator to Look at Your Vehicle: First, the adjuster will find out where your car is located. Is it at your home? Was it towed anywhere? Then, he or she will likely commission an estimator to go to the location of the vehicle in order to check its condition and make an estimate for potential repairs.
Making a Report of Related and Unrelated Damage: The estimator may try to find any markings on the car that appear to be unrelated to the accident and will take note of these. The estimator may also deem the vehicle to be a total loss based on his or her evaluation of the damages. Either way, the adjuster will use this report to make his or her decision about the value of the car.
Determining the Value of Your Vehicle: The adjuster then must take the time to determine the value of your vehicle immediately before the accident. This value is important whether your car will be repaired or if it is deemed a total loss. The estimated value is based on the value of comparable vehicles in your geographic area, known as the fair market value or the true market value. This figure is determined by looking at actual sales for the area, adjusted for vehicle-specific information that may affect the value.
Looking at Factors That May Reduce Your Vehicle's Value: The adjuster will also need to know the condition of your vehicle before the collision, based on the estimator's assessment of old damage on the car that would diminish the value, as well as if anything has had to be repaired on the vehicle in the past. The latter information can be obtained by looking at vehicle repair records at the repair shop you use to service your car. Further, the adjuster will ask for the mileage at the time of the accident, as high mileage indicates low market value. Finally, if the estimator determines that the cost of potential repairs would be close to or higher than the value of the car, then the car will be considered salvage, or a total loss. If the estimator finds that the car is repairable, the adjuster will contact you or the owner of the car to ask where the car should be repaired. Insurance companies often have a list of preferred repair shops that they can offer to you to help make a decision about where to have your vehicle repaired. The goal of these repairs is to bring your car back to its state immediately before the accident occurred. Thus, the insurance company will not pay for any repairs that are unrelated to the accident. If the adjuster deems the car totaled, or a total loss, the insurance company will likely write you a check for the value of your car, essentially "buying" the damaged vehicle from you.
Contact us online or call (919) 887-7892 for a free consultation.
Negotiating the Value of Your Vehicle
If you are dissatisfied with the adjuster's determined value of your vehicle, there are several strategies you can employ to attempt to negotiate a different value:
You may suggest that the "comparable" vehicles that the adjuster used to estimate the value of your car are not actually similar to your car and give explanations as to why.
You can also ask the adjuster to average the top five competitors for comparable vehicles instead of using a much larger number of comparable vehicles.
It is recommended that you do your own research on the value of your car as well. Have your car inspected by your own body shop to assess for the cost of repairs and submit the report of this independent appraiser to the adjuster.
In addition, you may ask the adjuster to have a new repair estimate completed.

If you reach a stalemate with the adjuster and feel they are not giving you a fair value for your damaged vehicle, you may consider hiring an attorney to handle the remainder of the property damage claim on your behalf. An attorney that handles car accident cases in North Carolina may be well-suited to stand up to the insurance company and get you the compensation that you deserve.
How Insurance Companies May Try to Devalue or Deny Your Claim
Opening a property damage claim will likely require you to get an estimate, or estimates, for the damages to your vehicle. It is not uncommon for insurance companies to send their own claims adjuster out to assess the damage to your vehicle.
Insurance companies are known to employ entire teams of lawyers and adjusters who analyze and determine fault in automobile accidents. If the at-fault insurance company determines that you were at fault, the claims department will likely deny your claim and refuse to pay for your property damage. However, for claims where liability is clear, it is possible to handle your property damage claim without the assistance of legal counsel. Handling your own property damage claim may help to ensure that your claim is processed quickly and efficiently. By handling your property claim on your own, you may be able to save yourself valuable time and money.
However, any time you encounter any complexity with your claim, including when insurance adjusters attempt to say you were at fault for the accident or when the insurance company does not agree with your estimate, it's important to work with an attorney who is experienced in dealing with insurance companies.
Opening a Claim with Your Own Insurance Provider
If you are unable to identify or locate information for the at-fault driver's insurance company, consider reporting and opening a claim for property damage with your own car insurance. If you do open a claim with your own car insurance, please be sure to let them know that you will be trying to locate and identify the at-fault driver's car insurance company.
Nevertheless, it is important to report your accident to your own insurance company for several reasons:
Many insurance companies require that their insured parties report involvement in any accidents.
Your insurance company will be prepared to help if the at-fault driver does not have insurance or if their insurance has lapsed.
Your insurance company will be prepared to investigate the claim if the other insurance company denies liability for the accident and claims it was you that caused the collision.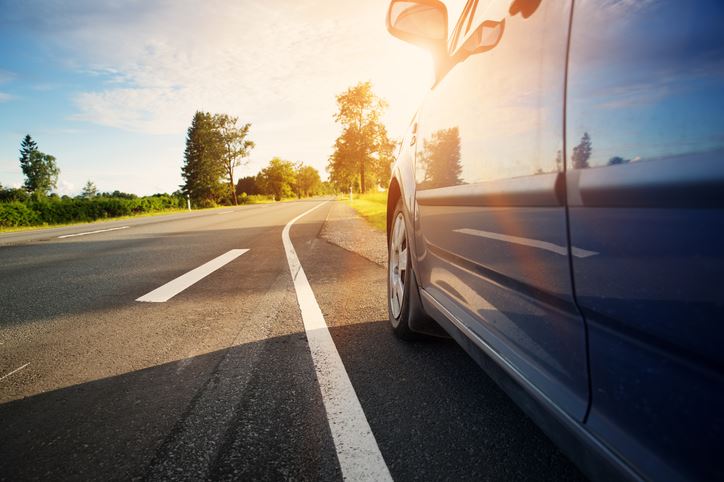 What Not to Say to Insurance Adjusters
It is essential to understand that, although the insurance adjuster wants to help you repair your vehicle as quickly as possible, they are still working for the at-fault insurance company and do not have your best interest at heart. Therefore, be careful to stick to the facts of the accident when asked and do not reveal any information about your injuries or treatment (if applicable). Answer the questions they ask that are related to property damage simply and factually. If the claims adjuster asks for a recorded statement, you should refuse politely to make a statement at that time and consider consulting with an experienced personal injury lawyer as soon as possible, as such a statement could later be used against you.
Contact Wallace Pierce Law for Help with Your Claim
If you are having trouble with your property damage claim in any way, including difficulties working with the insurance adjuster, it is not too late to contact an attorney at our firm. Our Durham property damage claims lawyers can help you navigate this process and work to recover the full compensation you are owed for your vehicle repairs.
Contact us online or call (919) 887-7892 today for a free consultation.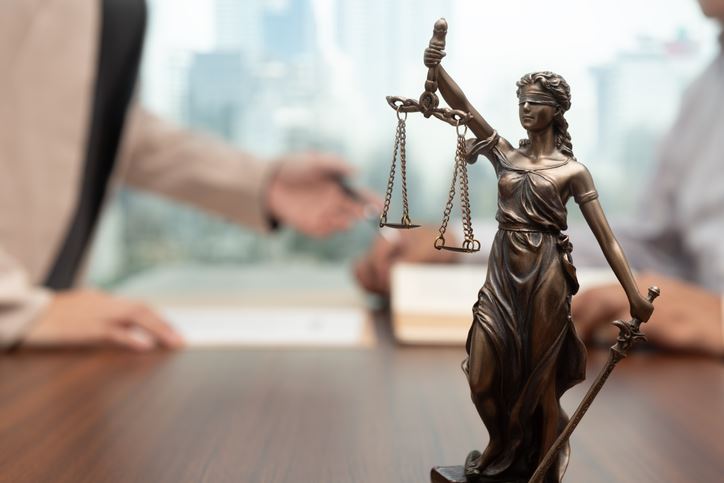 Hear What Our Clients Have to Say
"When my 4-year old son and I were involved in a terrible head-on collision, I wasn't sure where to turn. Wallace Pierce has been great showing me the way!"

- Mary P.

"Richard Dingus is a great attorney! And I think thee best, serving in the state of North Carolina. I would recommend him for injury and bodily claim any day."

- Isaac B.

"They were concerned not only about getting our vehicle replaced, but more importantly my kid's full recovery."

- Coral M.