Mitigating Your Damages
The rule in North Carolina is that an injured person is obligated by law to exercise reasonable care and diligence to avoid or lessen the consequences of the at-fault party's wrongdoing. As such, a person's failure to mitigate or minimize damages does not bar that person from recovering damages. A failure to mitigate damages only speaks to what damages the injured party is actually permitted under the law to recover. This rule is known as the Doctrine of Avoidable Consequences or Mitigated Damages.
When an individual has been injured through no fault of their own, the injured party is required by North Carolina law to take reasonable steps to minimize the effects of the injuries. This obligation means that a person who has been injured as a result of a car accident may need to seek other employment, for example, if the person's usual ordinary or customary job is no longer practical.
Almost all insurance companies use the Doctrine of Avoidable Consequences or Failure to Mitigate Damages to try to limit or reduce the amount of damages an injured person may be entitled to after an accident. This is often attempted or accomplished by arguing that the injured party failed to take reasonable steps to reduce their losses following an accident.
It is important to note that an injured party is not required to take unreasonable steps to mitigate his or her losses. The steps only need to be reasonable. (Note: "Reasonableness" is generally measured by what a reasonable and prudent person would do under similar circumstances.)
An Obligation to Mitigate Damages
If you have been injured in a motor vehicle accident, the law requires that you take reasonable steps to avoid any further injury or loss and to minimize the consequences of your injuries. The duty or obligation to mitigate damages arises from the idea that a person should only be entitled to damages actually caused by the at-fault party. More particularly, the at-fault party should not be responsible for compensating a person for injuries that could have been avoided with reasonable care.
"I Don't Want That Surgery"
One of the most common examples of a duty to mitigate damages arises when an injured person is told that they need surgery, but they refuse to do so despite the doctor's recommendation or advice. While you are entitled to refuse a surgery for any reason, you may not be permitted to recover damages that could have been avoided by having the surgery.
A common example of this would be refusing to permit a doctor to set a broken bone after an accident. As a result of the refusal, the bone heals improperly and the individual walks with a severe limp and experiences intense pain. Due to the party failing to have their bone properly set (mitigating their damages) they may not be permitted to claim the severe limp and continuing pain as part of their injuries.
Therefore, it is important to remember that an injured party will likely not be able to seek compensation for a permanent injury if the nature of the injury could have been avoided by a reasonable and recommended surgery.
To the extent that a recommended surgical procedure poses a severe or drastic risk to the health of the injured party, it is necessary to examine what the ordinary prudent person would have done under similar circumstances to reduce their injuries or damages. The facts and circumstances would need to be considered to draw an appropriate conclusion. Moreover, it is appropriate to consider the likelihood of success or failure of a particular surgical procedure in determining whether it is reasonable.
Failing to Seek Medical Care
The timing in which a person seeks medical care and treatment is often considered as important as what medical care and treatment is sought. A significant lapse or delay in medical treatment may be considered reasonable based on the mechanics of the accident. However, any lapse or delay in treatment should be considered a potentially serious problem for a personal injury claim.
Missing Appointments or Ignoring Medical Advice
In the event that you have been injured and have begun seeking medical treatment for those injuries, it is important that you follow your doctor's advice and recommended course of treatment. Missing appointments is something that most, if not all, medical providers document in your medical records. It is not uncommon for insurance companies to monitor or count the number of missed appointments and attempt to argue that a person has failed to follow their doctor's instructions by missing too many appointments.
Consider for a moment what several missed appointments may look like if you are an insurance adjuster attempting to reduce the value of a claim. To most adjusters, missing several doctor appointments in a short period of time gives rise to the idea that the injured party is not actually as injured as they may claim.
Alternative Medical Treatment
If you have been injured in a car accident, seeking medical treatment should be a priority. However, the kind of medical treatment you seek can be extremely important to the success of your personal injury claim. Not all medical treatments are created equal. In fact, alternative medical treatment or non-traditional treatments should actively be avoided when seeking treatment for your accident-related injuries. Alternative medical care includes, but is not limited to, acupuncture, holistic and homeopathic treatment or even home remedies. Notably missing from this list, but still an issue of significant contention, is chiropractic care. Most insurance companies consider chiropractic care alternative medicine, but it is often partially accepted or accepted after being thoroughly reviewed by a doctor. Many insurance companies will look at the chiropractic treatments and consider whether it was reasonable or necessary after reviewing the severity of the accident-related injuries.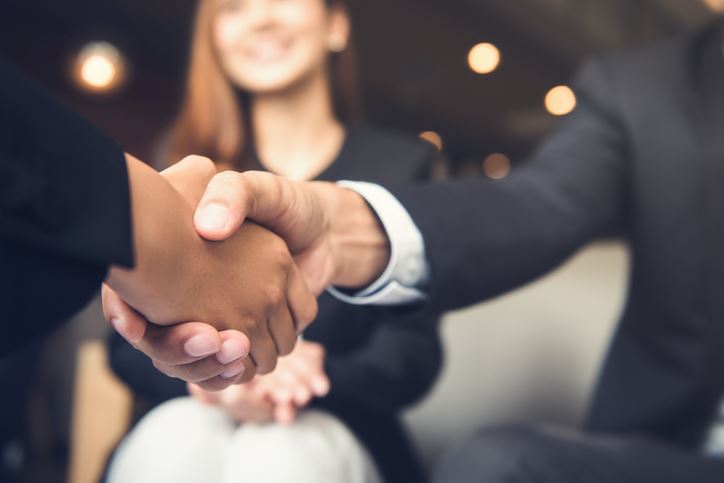 Hear What Our Clients Have to Say
"When my 4-year old son and I were involved in a terrible head-on collision, I wasn't sure where to turn. Wallace Pierce has been great showing me the way!"

- Mary P.

"Richard Dingus is a great attorney! And I think thee best, serving in the state of North Carolina. I would recommend him for injury and bodily claim any day."

- Isaac B.

"They were concerned not only about getting our vehicle replaced, but more importantly my kid's full recovery."

- Coral M.